Well, 2019 happened, but you wouldn't know it from reading my articles on this blog because there weren't any. I'll get to why that was in a future article, but for now, it's time for my annual Henry Bemis article. Here are my reflections on the books I read in 2019.
The
icon indicates a book I read because one of my children read it for a school book report, and since I'm their homeschool reading teacher, I had to read it, too. All books on the list are fiction unless they bear the
non-fiction icon.
The Work of Mercy by Mark Shea
Artemis by Andy Weir
Jonathan Strange and Mr. Norrell by Susanna Clarke
Still Amidst the Storm by Conor Gallagher
West is San Francisco by Lauren Sapala
Will Wilder and the Amulet of Power by Raymond Arroyo
The Glass Gargoyle by Marie Andreas
The Shadow of the Torturer by Gene Wolfe
Synthetic Men of Mars by Edgar Rice Burroughs
The Claw of the Conciliator by Gene Wolfe
Men of Iron by Howard Pyle
Madeleine Takes Command by Ethel C. Brill 
The House with a Clock In Its Walls by John Bellairs
Thrawn by Timothy Zahn
Little Robot by Ben Hatke
Fluency by Jennifer Foehner Wells
Countdown by Deborah Wiles
Mother Knows Best by Serena Valentino
Sinner by Lino Rulli 
Johnny Tremain by Esther Forbes 
If All the Swords in England by Barbara Willard 
Misty of Chincoteague by Marguerite Henry 
Conquerors' Pride by Timothy Zahn
The End and Other Beginnings by Veronica Roth
Conquerors' Heritage by Timothy Zahn
Conquerors' Legacy by Timothy Zahn
Saint Rose of Lima by Mary Fabyan Windeatt 
Starsight by Brandon Sanderson
Lowlights
The Shadow of the Torturer and The Claw of the Conciliator by Gene Wolfe
2019 shall be remembered as the year I gave Gene Wolfe the old college try. He's hailed as a titan of science fiction, and he's a Catholic whose faith is apparent from his work. That should have made his The Book of the New Sun series a slam-dunk with me, but it wasn't. I'm glad I read the first two books in the series, but I've had enough. Everyone says Wolfe is a genius, but challenging to read. I'll agree with that. Too difficult for me, I guess. When I have to read while switching between my Kindle app and Wikipedia just to get explanations for what the heck is going on, it's not a good sign.
Mother Knows Best by Serena Valentino
I bought this on a BookBub deal, and I was expecting an interesting backstory for the villain of Tangled. Instead, I felt like I stumbled into the middle of a series. Which I did! It turns out the books in Valentino's Disney Villains series aren't just stand-alone origin stories for classic characters like Ursula and the Evil Queen, they're also an ongoing tale about the Odd Sisters, a trio of evil witches exclusive to this series. That didn't make this book terrible by any means, it just didn't make it completely satisfying, either.
There were also two books I just wasn't getting into this year, so I didn't finish them.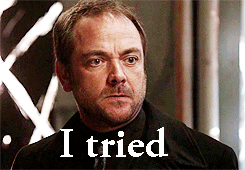 Red Rising by Pierce Brown (DNF at 31%)
I have friends who absolutely adore Red Rising, and I trust their judgment a lot, so I really wanted to like it. But I just kept feeling like I'd read it before when it was called The Hunger Games and Divergent. I couldn't get into it. Sorry, Will. I may try it again someday.
Star Wars: Galaxy's Edge: A Crash of Fate by Zoraida Córdova (DNF at 35%)
I did love seeing all of the places from Disneyland's Star Wars: Galaxy's Edge in A Crash of Fate, but when you strip away the Star Wars veneer, A Crash of Fate is a YA romance novel, and that's just not my thing.
Highlights

Timothy Zahn! He's always been one of my favorite authors thanks to a book you might have heard of called Star Wars: Heir to the Empire, and Grand Admiral Thrawn is one of my all-time favorite villains. So I was eager to finally dig into Thrawn, his take on Thrawn's origin in the new official Star Wars continuity. What amazed me was seeing just how much his classic Heir to the Empire trilogy influenced me when I read it as a teenager. I heard a lot of my own writing voice in Thrawn, which I guess means I owe a lot of my writing voice to Timothy Zahn. I can think of much worse inspirations.
Thrawn wasn't my favorite read of the year, but Timothy Zahn was my favorite read's author. And so without further ado…
The Conquerors' Trilogy by Timothy Zahn
The Conquerors' Trilogy is about future humans in a devastating war with an alien race, sparked by a first contact that went horribly wrong. Yes, you've read that a hundred times before. But what makes this different is the failed first contact was a huge misunderstanding. One that was deliberately instigated by unknown third parties for their own gain. And this trilogy isn't the story of how a war was won. It's the story of how determined individuals — both human and alien — come together to fight for the truth and for peace. I adored this trilogy.
Artemis by Andy Weir
I enjoyed the heck out of Artemis, Andy Weir's sophomore novel. I felt like it had all the hard science and all the dramatic tension that made The Martian so spectacular. But on the moon. And told as a heist story! What's not to love?
Also, I'm convinced Rudy, the former Canadian Mountie who now runs security on the moon, was inspired by Odo from Star Trek: Deep Space Nine. Rest in peace, René Auberjonois.
Starsight by Brandon Sanderson
And the guy who is quickly becoming my favorite author just because he keeps cranking out book after book after book that I love had a new YA novel this year. It should surprise no one that Starsight by Brandon Sanderson was one of my most favorite things I read this year. It took the series in directions I didn't expect, kept me rapidly turning pages in pursuit of answers I needed, and was just a delightful read.
Honorable Mentions (in order in which I read them)
The Work of Mercy by Mark Shea
West is San Francisco by Lauren Sapala
Madeleine Takes Command by Ethel C. Brill 
The House with a Clock In Its Walls by John Bellairs
Thrawn by Timothy Zahn
Sinner by Lino Rulli 
Final Thoughts
2019 also turned out to be the year I stopped caring enough about having a "Currently Reading" widget on my blog to put up with the crummy UI of Goodreads. In the words of Alkaline Trio, "That's it, we've had enough." I removed the widget from this site, and I'm not updating my Goodreads account any longer. If you want to know what I'm reading, just ask me.
And if you want to know what I read in years past, here are links to my previous reading lists: 2018 | 2017 | 2016.
I promise to write more on this blog in 2020 than just this article.